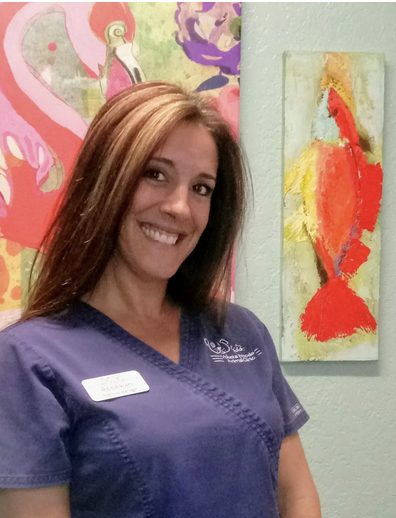 Rebekah Arnold
Director of Operations
Rebekah has worked in veterinary medicine since 2000 and has been with us for 10 years. Her favorite things about working at New Smyrna Beach Animal Medical Center include meeting with new clients and patients, educating clients about their pets' conditions, and serving her community.
When she's not working, Rebekah enjoys spending time with her husband, daughter, and stepdaughter. She also loves to cook, surf, read, and likes to live the beach life! Rebekah's furry family consists of Aubrey and Lola, who are rescues, and Mr. Binx.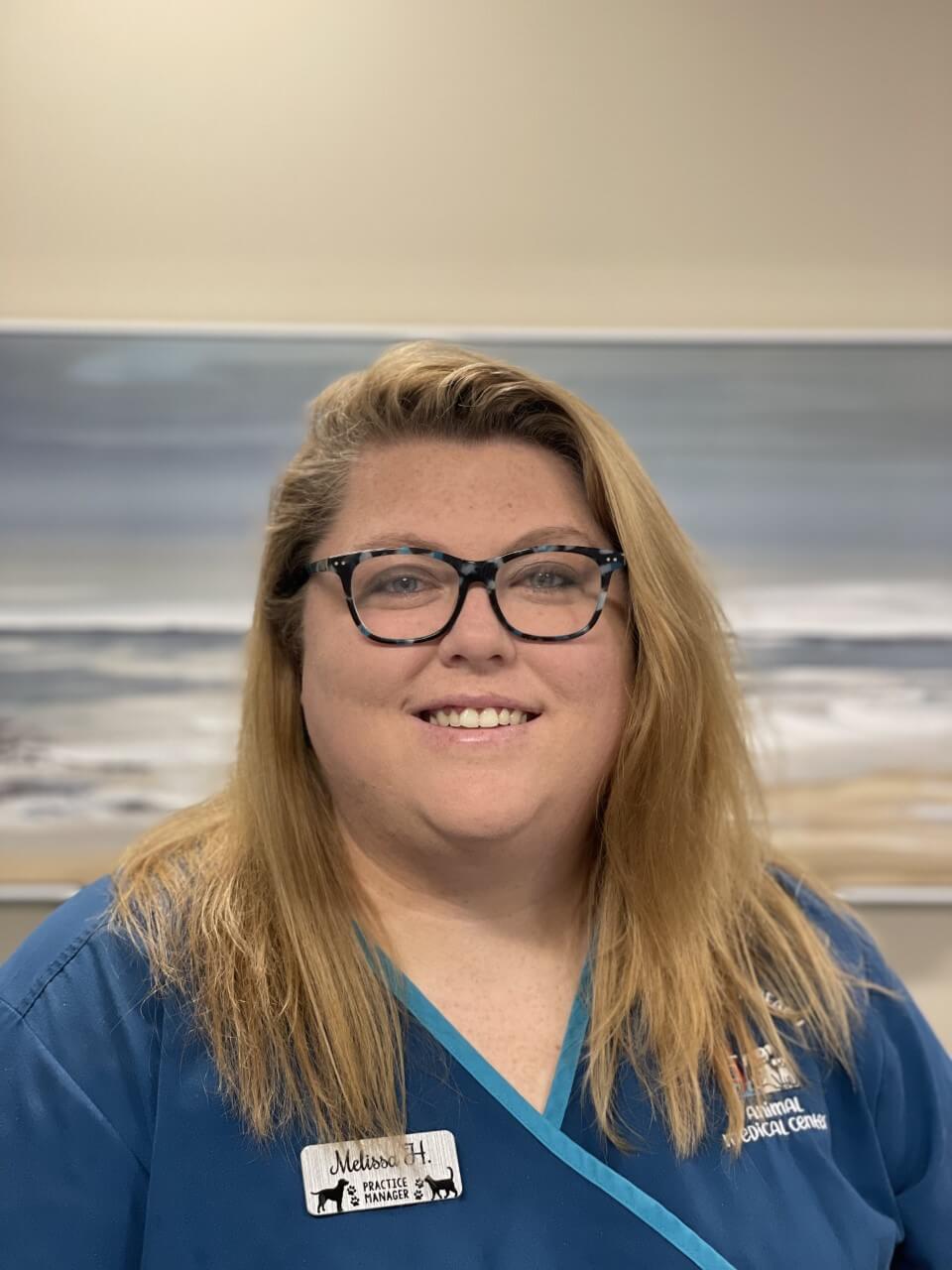 Melissa Holley
Practice Manager
Melissa grew up here in the New Smyrna area and realized she wanted to be a veterinarian when she got her first dog, a shepherd-mix named Angel. She studied to be a veterinary technician at the Institute for Technical Arts. She shares her home with Rubi the racing pup, a black Lab and golden retriever mix; Lily, a Catahoula/pit mix, and Dixie, a Catahoula/shepherd mix. Melissa enjoys spending her free time with her family and her fiancé, Mike, and she likes to relax with her horse, Whisper.
Jaymie
Technician
Jaymie grew up in Port Orange, got her first horse when she was 6 years old, and has loved animals ever since. In school she participated in FFA and 4H, and she started working at the Halifax Humane Society when she was 18. Then she provided animal care for the working dogs at Southern Coast K-9, which let her to a position here at New Smyrna Beach in 2013. Jaymie shares her home with pit mixes Zoe and Skye, Frenchie Draper, and horses Dakota and Chief. She enjoys spending her free time with family and friends, going to the river and four wheeling.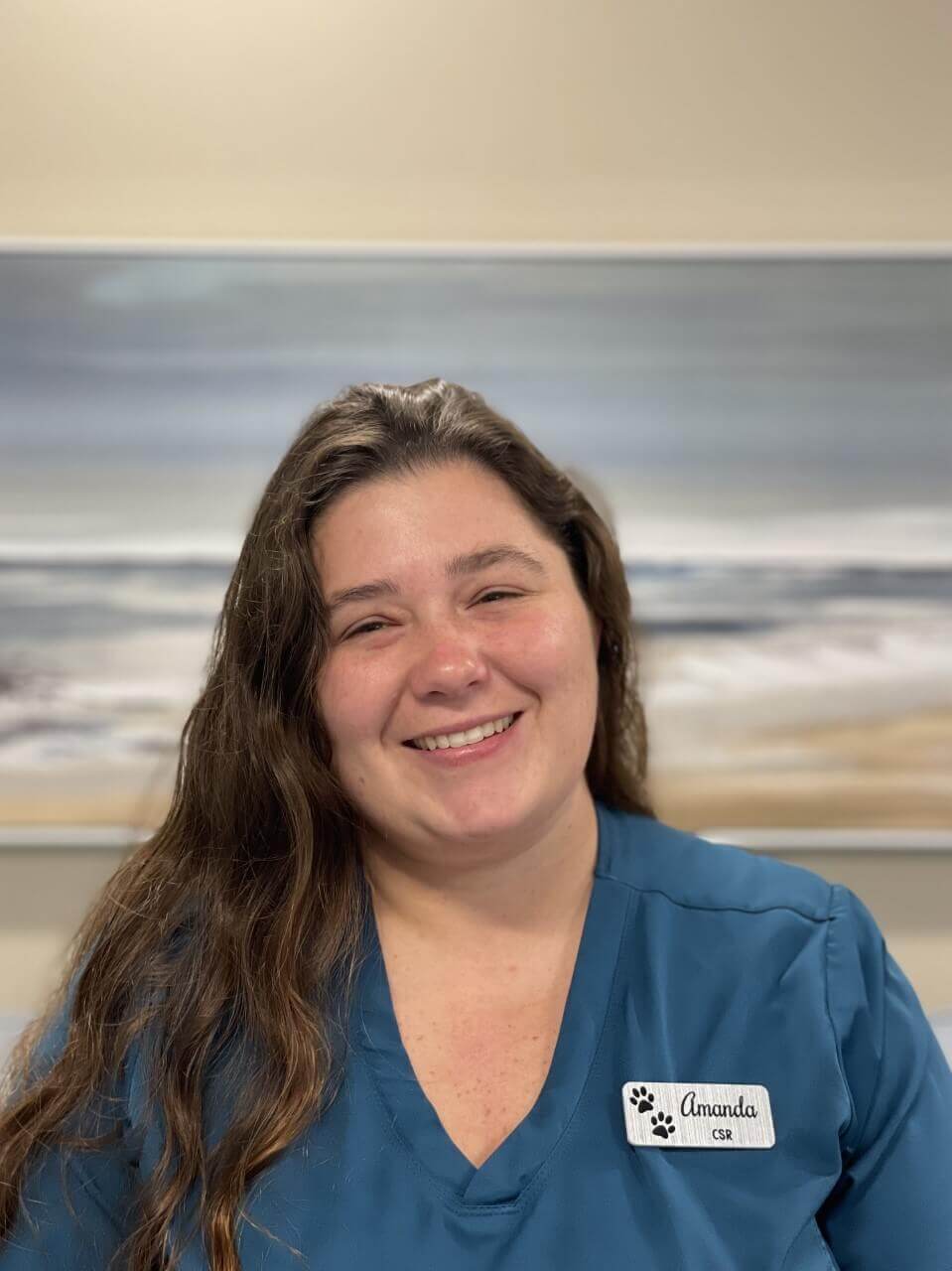 Amanda
Amanda grew up in Volusia County and has lived here all her life. She came to the clinic when a good friend told her about an opening. Amanda has always loved animals and hoped to study wildlife biology, so working here she gets to learn new things and care for great pets. Amanda shares her home with Franklin, an African sulcata tortoise, who had his shell painted and was released in Rima Ridge. She also has a puppy named Turbo and a kitten named Hannah. She spends her free time with her family, fishing or watching races. Amanda likes to decompress after work by sitting with her chickens.
Hannah
CVT Technician
Bio coming soon.
Brittnay
Technician
Bio coming soon.